---
IV. The Right Tools: Daubechies Wavelet Basis

It turns out that there do exist basis functions that fit the bill - namely wavelets. Wavelets are a cross between the impulse and the sinusoid - a wiggle that's localized in time. The wavelet dies off at negative and positive infinity giving location in time. The wavelet's wiggle gives the frequency content. For our project we chose the 32 point Daubechies wavelet generated by the Matlab command daubcqf.m from the Rice Wavelet Toolbox for MATLAB for two reasons.
Apparently it is the default wavelet for time frequency analysis.
It looks a lot like the transient parts of speech.
The 32 point Daubechies wavelet is shown in Figure 4.2. A few other wavelets are shown below in Figure 4.3 as well.
Figure 4.2

Figure 4.3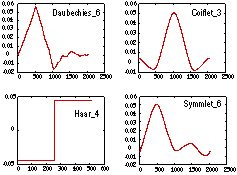 With Fourier Analysis we compared our signals to a basis consisting of sinusoids that differed in frequency. With wavelet analysis we compare our signals to a basis consisting of wiggles that differ in frequency and temporal location. Surprisingly such a set is generated by one wavelet prototype or mother wavelet. The wavelet W may be represented through the wave equation as a function of two parameters - frequency and time and thus may be expressed as:
W = g(f*t + t')
where t is time, f is frequency and t' is the time delay. Varying the two parameters of the wavelet has physical consequences. We use the mother wavelet X shown in Figure 4.4 to demonstrate these changes.
Figure 4.4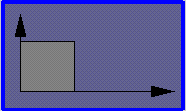 By varying f we can compress and dialate the prototype wavelet to obtain wavelets of higher frequency and wavelets of lower frequency respectively - much like varying the frequency w in a sine function - sin(wt). Figure 4.5 shows the result of multiplying the f of X by a factor of 0.5
Figure 4.5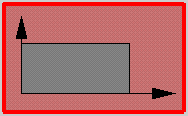 By varying t' we can translate the wavelet in time. Figure 4.6 shows the result of subtracting some delay in the argument of X.
Figure 4.6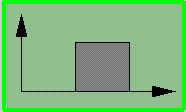 By varying both parameters we can generate a wide domain of wavelets each representing a different frequency content within different time intervals.
Once a set of wavelets is generated from the prototype wavelet, the signal is projected onto the set via the dot product - or in more formal terminology the wavelet transform. If the two parameters f and t' are stepped through continuously we have the continuous wavelet transform. On the other hand if the two parameters are stepped through discretely we have the discrete wavelet transform. For our project, we chose the discrete wavelet transform (DWT) using the Matlab function mdwt.mexsol from the Rice Wavelet Toolbox for MATLAB. The DWT steps through frequency and time by factors of two. Hence the DWT projects the signal onto a set of octaves - wavelets that differ in frequency by factors of two. The majority of our working recognition algorithm relied on differentiating digits by their octaves.
---